Learn the Best Day Trading Strategies for Beginner Traders
Day trading (or short-term trading) is one of the most misunderstood trading techniques. The fast pace of moving investment positions within a single trading day leads to a sense that day trading is riskier or more volatile than other types of trading. Let's put these theories to the test with an overview of day trading and some helpful short-term trading strategies for beginners and experts alike.
What Is Day Trading?
By the strictest definition, a day trade is a position that is entered and exited in a single day. Day trading refers to market positions which are held only a short time; typically the trader opens and closes a position the same day but positions can be held for a period of time as well.
The position can be either long (buying outright) or short ("borrowing" shares, then offering to sell at a certain price). A day trader or intraday trader is looking to take advantage of volatility during the trading day, and reduce "overnight risk" caused by events (such as a bad earnings surprise) that might happen after the markets are closed.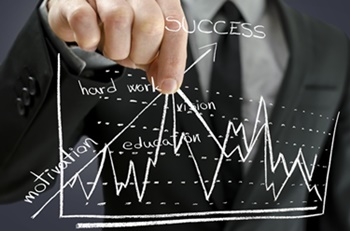 How Much Risk Is Involved in Day Trading?
According to experts at Online Trading Academy, the fact that day trading positions are processed in a single day actually makes it safer rather than riskier.
Because day traders don't hold their positions overnight, they avoid the possibility of a surprise in an overseas market, unfavorable economic news or an earnings report that comes out after the markets are closed. Even though after hours trading is available for many securities, the market is thin and it's likely the position will "gap down" (open at a dramatically lower price) the next day after a negative overnight event.
In addition, day trading tends to reduce, not increase, market volatility. Day traders are typically looking for their profits in small price movements up or down. Their trades provide liquidity which keeps markets running smoothly, as compared to lightly traded markets which are subject to dramatic price swings.
And no, day trading is not a way to get rich overnight. Done properly, it is a conservative investing approach that is utilized by many institutions as well as well-educated individuals who do it as a profession. It's their choice whether or not to use leverage (buying securities with a brokerage line of credit) which can magnify profits, but also increase potential losses.
Day trading got a bad reputation in the 1990's when many beginners began to day trade, jumping onto the new online trading platforms without applying tested stock trading strategies. They thought they could "go to work" in their pajamas and make a fortune in stock trades with very little knowledge or effort. This proved not to be the case.
Yet day trading is not all that complicated once you learn a simple, rules-based strategy for anticipating market moves, such as that taught at Online Trading Academy.
10 Tips on Day Trading for Beginners
Beginners can get overwhelmed by what they perceive to be the fast paced and aggressive strategies necessary to generate large returns through day trading. This doesn't have to be the case, as Online Trading Academy's patented and proven core day trading strategy relies on patience and a good understanding of how to analyze risk and reward scenarios on any trade. While it takes some work to fully learn and rely on guiding principles of day trading or intraday trading, beginner traders can give themselves a head start with some basic tips to craft a well-developed trading style.
Here are ten proven strategies that can help refine your day trading strategy. From beginners to day trading experts, these tips will help traders of all experience levels develop more effective strategies for their portfolios.
Look for scenarios where supply and demand are drastically imbalanced, and use these as your entry points. The financial markets are like anything else in life: if supply is near exhaustion and there are still willing buyers, price is about to go higher. If there is excess supply and no willing buyers, price will go down. At Online Trading Academy, students are taught to identify these turning points on a price chart and you can do the same by studying historical examples.
Beginners should always set day trading price targets before jumping in. If you're buying a long position, decide in advance how much profit is acceptable as well as a stop-loss level if the trade turns against you. Then, stick by your decisions. This limits your potential loss and keeps you from being overly greedy if price spikes to an untenable level. Exception: in a strong market it's acceptable to set a new profit goal and stop-loss level once your initial target is achieved.
Insist on a risk-reward ratio of at least 3:1 when setting your day trading targets. One of the most important lessons in stock trading for beginners is to understand a proper risk-reward ratio. As the Online Trading Academy instructors point out, this allows you to "lose small and win big" and come out ahead even if you have losses on many of your trades. In fact, once you gain some experience, risk-reward ratios of as high as 5:1 or even higher may be attainable.
Day trading requires patience, so be a patient trader. Paradoxical though it may seem, successful day traders often don't trade every day. They may be in the market, at their computer, but if they don't see any opportunities that meet their criteria they will not execute a trade that day. That's a lot better than going against your own best judgment out of an impatient desire to "just do something." Plan your trades, then trade your plan.
Day trading also requires discipline, especially for beginners. Beginners need to set a trading plan and stick to it. At Online Trading Academy, students execute live stock trades in the market under the guidance of a senior instructor until right decisions become second nature. If you're trading on your own, impulsive behavior can be your worst enemy. Greed can keep you in a position for too long and fear can cause you to bail out too soon. Don't expect to get rich on a single trade.
Don't be afraid to push the "order" button and execute your trades. Novice day traders often face "paralysis by analysis" because they get wrapped up in watching the candles and the Level 2 columns on their screen and can't act quickly when opportunity presents itself. If you're disciplined and work your plan, actually placing the order should be automatic. If you're wrong, your stops will get you out without major damage.
Only day trade with money you can afford to lose. Successful traders have a "little bucket" of risk capital and a "big bucket" of money they're saving for retirement or another long-term goal. Big bucket money tends to be invested more conservatively and in longer-duration positions. It's not absolutely forbidden to use this money occasionally for a day trade, but the odds should be very high in your favor.
Never risk too much capital on one trade. Set a percentage of your total day trading budget (which might be anywhere from 2% to 10%, depending on how much money you have) and don't allow the size of your position to exceed it. Otherwise, you may miss out on an even better opportunity in the market.
Don't limit day trading to stocks. Forex, futures and options are three asset classes that display volatility and liquidity just like stocks, making them ideal for day trading. And often one of them will present appealing opportunities on a day when the stock market is going nowhere.
Don't second-guess yourself, but do learn from experience. Every day trader has losses, so don't kick yourself when the occasional trade doesn't go your way, especially if you're a beginner. Do, however, confirm that you followed your established day trading rules and didn't get in or out at the wrong time.
The long day-trading drought has ended as the U.S. stock market's intraday volatility has soared in the past several weeks.
For example, on Monday the S&P 500 SPX, -0.08% moved in a 79-point intraday range between 2,554 and 2,633. Although no one can predict how long this volatile stretch will continue, as a strategy, day trading has been working. Day traders' big advantage over buy-and-hold investors is that they don't care if the market goes up (it's possible there will be one final blow-off top), or down (almost every rally has recently failed and the S&P 500 is below its key 200-day moving average).
As long as there is volatility, day traders may generate profits. Nevertheless, just because day trading strategies are working right now doesn't mean you should quit your job or even use this strategy. That's what many traders did in the 1990s, and it didn't end well.
Meet the 11-year-old cryptocurrency guru launching his own ICO
For those interested in day trading, consider the following:
1. Start small: The No. 1 rule is to start small. Whether you are day trading stocks, options, or exchange-traded funds, if you are a beginner, start with no more than 100 shares of stock or one or two options contracts. This way you can make every potential mistake using as little money as possible. It can take years to learn how to be a consistent trader. Your tuition is the money you will likely lose as you learn how to manage risk. Remember, most day traders lose money at first, which is why you want to keep losses small.
2. Trade for real, not practice: I no longer believe in using practice accounts. Practice accounts are not realistic if you want to feel the pain of loss and the thrill of making real profits. By trading small, (say $1,000), you will experience real emotions without severe financial damage when you're wrong.

–– ADVERTISEMENT ––
3. Be selective: If you have less than $25,000 in your account, you are limited to making only three day trades during each five business day period in a margin account (contact your brokerage for specific rules). Once you make that fourth round-trip day trade, you will be designated as a "pattern day trader" and must put $25,000 in the account to continue trading.
This is a good rule. Beginners will learn to make more selective trades, rather than buying and selling dozens of times a day. If you're that good of a trader, you will eventually be able to build your account past the $25,000 threshold even if you're starting with $5,000.
Never trade more than what you can afford to lose.
4. Don't be overconfident: The biggest danger to most day traders is overconfidence. Often, day traders make 5%, 10%, 20% on their money in one day. So instead of trading small, many traders bet big on the next trade, perhaps using margin (not recommended for most traders) — and instead of making the big score, they blow up their account. Never trade more than what you can afford to lose. Once you cross over from disciplined trading to gambling, you will likely lose money, perhaps all of it.
5. Be emotionless: The best traders are often the most unemotional. When you think you are a genius (as many long-term investors thought a month ago), you could give back your profits. Here's a hint: After I make a huge profit, I stop trading for the rest of the day, and perhaps even the next few days. If you feel giddy or too eager to make a trade, that's a clue to stop trading.
6. Keep a trading diary: If you want to be an educated trader, keep a trading diary. In this diary you will write all of your mistakes and what you learned. By writing it on paper, you will eventually find strategies that work for you, indicators that will keep you on the right side of the market, and rules that will help you cut losses when wrong and increase gains when right.
7. Concentrate: Beginner day traders underestimate the concentration needed when day trading. Although you don't have to sit in front of the computer and trade all day, when you do have an open position, you must watch it like a hawk or you may lose money. Speaking from experience, in the past I had large open positions, went to lunch, and when I returned I had lost thousands of dollars. If you cannot watch your open positions closely, don't trade.
8. Trade only one or two stocks: You do not need to trade or even watch dozens of stocks every day. If you are starting out, focus on trading only one or two stocks or indexes. Popular index-tracking ETFs are good choices, such as SPDR S&P 500 ETF Trust SPY, -0.06% , SPDR Dow Jones Industrial Average ETF Trust DIA, -0.32% , iShares Russell 2000 ETF IWM, -0.10% , or PowerShares QQQ Trust QQQ, -0.09% . Or you can choose one or two stocks and learn their trading personalities. The more stocks you trade, the more confusing it gets when the market turns on you.
9. Be content with small profits: Another huge problem for day traders is greed. Instead of being satisfied with a $100 or $200 daily gain, they fret over the money they could have made. At first, your goal is to be a disciplined and consistent trader. Aim for hitting singles, not home runs. Learn to book profits quickly, almost always before the end of the day, if not before noon.
10. Don't trade every day: You do not have to trade every day. On the days when intraday volatility is low, day trading strategies may not work. Eventually, after the next correction or bear market is over, volatility will get crushed once again. That's when you may have to reduce day trading strategies and primarily use buy and hold. Meanwhile, strike while the iron is hot, because day-trading's day in the sun won't last forever.